Tips to Make Your Move Easier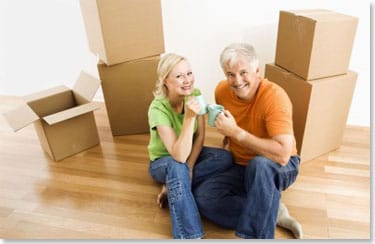 At Alberta Movers, we know a lot about moving. Here are some tips that we know will help you prepare:
General Moving
Start planning as much in advance of the moving date as possible.
All cartons and crates must be labeled with your name, destination, and a contact phone number. Bold lettering is important.
Hold a garage sale or give unwanted items to charity prior to the move.
Making the Process Easier
Arrange for friends or neighbors to mind the pets on moving day.
Line all boxes on a wall away from the furniture. The movers can work faster that way.
Clean and disconnect major appliances prior to the movers arriving. Clean and empty the refrigerator and freezer the day before. Don't forget to tape the stove burners.
During the winter, don't plug in your appliances until they adjust to the temperature in your new home.
All documents, cash, and jewelry remains with you. Alberta Movers assumes no responsibility for articles of "extraordinary value".
If some things are to be left behind, set them in a specific area of the home and let the movers know that space is not to be touched.
Remove all liquids, breakables, books, valuables, etc from dresser and other drawers. Any drawers that open like cupboards must be emptied completely. Heavier or antique pieces should be completely emptied of everything, including light clothing.
Refrain from packing things like corrosives, aerosols, gas, propane, paint, flammables or other dangerous goods; they cannot be loaded into the moving van.
To save time and for convenience, allow our professional packers to do the packing and unpacking for you.
About the Billing
Read all documents related to your move, including the contract and the Bill of Lading if applicable. Ask questions about anything you don't understand
Ensure that you declare a value on your belongings. Failure to do so results in a valuation of 60 cents per lb.
Tips for a Long Distance Move
Check the inventory list on long haul & storage moves and confirm the accuracy of the information on the list.
Take your "personal" phone book and cell phone with you; you may need to make an important call.
Walk through the home with the moving foreman to ensure everything is loaded. Don't forget to check cupboards, closets, and behind the doors.
Keep a copy of your moving invoice so you can claim your tax deduction. Ask your moving consultant for more information.
Use the inventory list to check off belongings as they are unloaded. Make a note of any damage not noted at the time the belongings were loaded and point them out to the driver at once. Note the new damage on the inventory sheet for future reference.
For more ideas, please see our moving FAQ and become acquainted with our Alberta moving services.
info@alberta-movers.com