The Right Choice for Moving Anywhere in Alberta!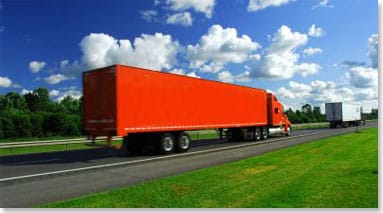 No matter where you are moving in Alberta, we have you covered. Work with our customer service team and it won't take long to come up with a plan.
Split Shipments
How would you like to share the moving costs with someone else who is moving in the same general area? Split shipments allow you to do that. We keep everything organized by color coding your belongings and maintaining an inventory of what belongs to whom. We'll even use separators in the vans to keep things organized.
Split shipments are based on actual scale weight of your shipment plus the actual mileage incurred in getting to your new home. There are other charges that may apply, including origin, long carry, piano, stair flights, elevator, off route and interlining with another firm for the delivery.
This chart will help you get an idea of the approximate weight for different types of moves:
Bachelor Apartment - 1,000 to 1,500 lbs.
One Bedroom Apartment - 2,000 to 3,000 lbs.
Two Bedroom Apartment - 3,000 to 5,000 lbs.
Two Bedroom House - 4,000 to 7,000 lbs.
Three Bedroom Apartment - 6,000 to 9,000 lbs.
Three Bedroom House - 9,000 to 12,000 lbs.
Four to Five Bedrooms - 9,000 to 15,000 lbs
Dedicated Shipments
This approach is our exclusive use moving plan. Only your belongings are loaded and scheduled for transport. As with the split shipment, we still inventory your belongings. The difference is that everything you want to move heads directly to the destination. This approach ensures your belongings arrive in a shorter time frame.
Exclusive use shipments are based on an hourly rate with additional charges as applicable. The hourly rate is determined by allowing time for loading, unloading, and the travel time based on the distance between the point of origin and the destinations.
Learn more about additional charges by taking a look at our estimate forms.
Our Door to Door Valet Service
With whatever shipment choice you make, we'll inventory your belongings, wrap everything for protection, and ensure that your furnishings and other items arrive safely. Our support begins when we arrive at your door and does not end until every item is unloaded and safely placed in your new home.
Once at the new home, our team will remove any wrapping and place the items in the rooms you designate. Before we leave, we'll use the inventory list to account for every item picked up at the point of origin.
As an agent for Great Canadian Van Lines, Alberta Movers utilizes the latest in equipment and technology. Our crews are also fully trained in loading and unloading standards.
All the Supplies You Want
Let us know at booking time what you need in the way of boxes, crates, and specialty packaging like wardrobes or containers for artwork. We also have mattress bags that will protect your bedding during transit. To get an idea of what the supplies will cost for a long distance move, please click on Long Haul Estimate.
How About Storage?

If needed, we can provide you with climate controlled storage facilities. With constant security in place, you can rest assured your goods are always protected. Click here to learn more about our storage facilities and options.
Placing your move in our hands means gaining access to a company with years of experience. Rest assured we will work hard to make your move as easy and convenient as possible.

Request a quote on moving from Calgary to Edmonton, Fort Saskatchewan, Leduc or any other destinations!
info@alberta-movers.com