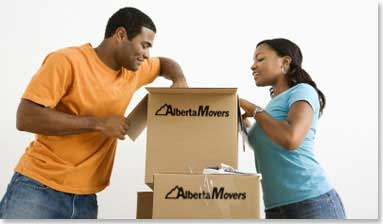 You're Only 2 Minutes Away From Getting a Free Moving Estimate From Alberta Movers. We'll Get a Quote Back to You in One Business Day!
Alberta Mover's Estimate Form is easy to fill out. It is important, however, that you provide as much detail as possible so we are better able to give you a more accurate quote. It's particularly important that you describe the access to your apartment, home or office.
If you don't know the answer to any of the questions below, please just leave it blank and one of our representatives will contact you to answer any questions. You can also just give us a call at (403) 879-1716 or e-mail us at info@alberta-movers.com.
We understand that moving can be stressful - take a deep breath, relax - Alberta Movers is here to help! Get a fast quote on your move to Calgary, Edmonton, Grande Prairie, Fort McMurray or any other city in Alberta!
(Fields with a * are Required)
Please fill in the missing item(s) indicated.