Packing Supplies for Everything You Own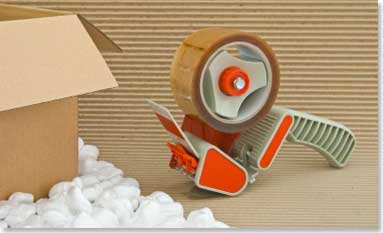 At Alberta Movers, we know everything won't fit in the same size box. That's why we offer multiple boxes and other packing supplies at competitive rates.
Shop our line of supplies and arrange to pick them up from our warehouse. We'll also deliver the supplies to the address you specify. Remember that a fee of $15.00 is applied on all deliveries that do not exceed our $50.00 minimum. Deliveries that are outside of our 20km area will incur an additional delivery charge.
We strive to deliver your supplies on the same day the order is placed. If you want to set up a delivery date in advance, we offer two-hour windows on the booked date.
Contact us at 403-879-1716 or use our online form to order your boxes and packing supplies. Our associates are happy to help you determine amounts and lock in a delivery date.
info@alberta-movers.com